A Group Exhibition
Celebrating the Cyanoptype Print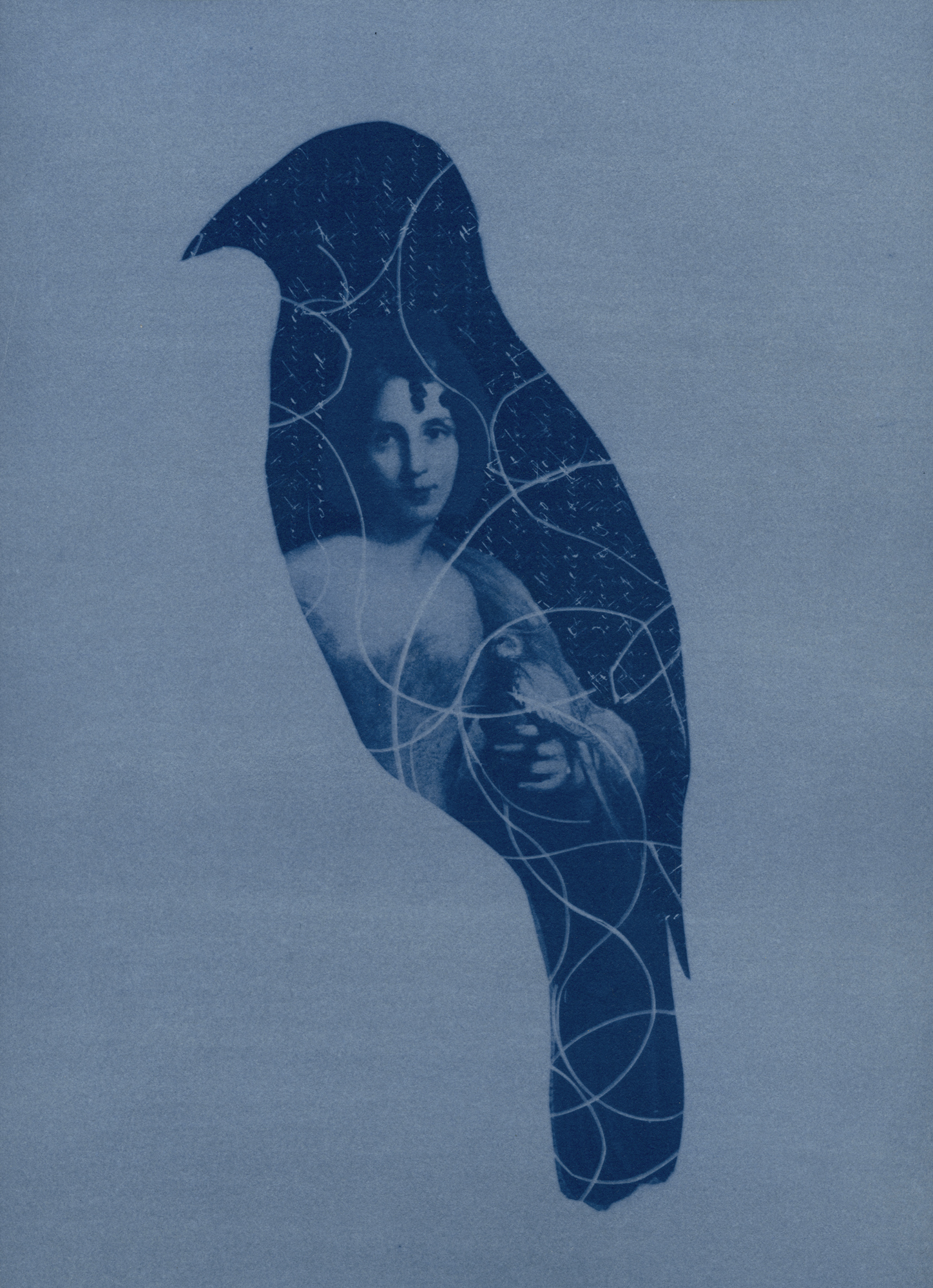 Into the Blue is an exhibition celebrating the historic Cyanotype blue print, a photographic process dating back to 1842 and invented by the astronomer Sir John Herschel, as a way to copy his notes. Subsequently, engineers utilised this print process well into the 20th century and it's here where the term 'blue print' originates. Anna Atkins, a 19th century botanist and photographer, is the first person considered to use Cyanotype impressions to publish a book. In 1843, Atkins produced 'Photographs of British Algae' made up of 14 pages of text and 443 plates, the first edition of which is held in The Horniman Museum and Gardens in London, UK.
Over time, chemists and practitioners have experimented, altered and introduced new iterations of the original chemical formula, providing endless creative possibilities for the contemporary 'Cyanotyper'. Still today, the cyanotype print process is widely practiced by photographers, artists and creative enthusiasts globally, using the same method invented almost 200 years ago.
While navigating life in times of Covid, 14 artists share how the Cyanotype print has featured in their creative practice in the online exhibition, Into the Blue , which showcases the rich indigo blue print. Online until 25 Oct.